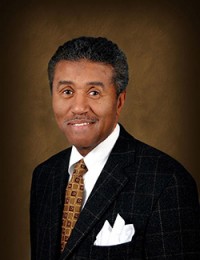 A Tuskegee University graduate, Dr. Evan Morse established the Warrensville Animal Center in 1972, which provides medical and surgical care for all domestic pets with an emphasis on treatment of exotic pets.
Additionally, Dr. Morse has a special interest in offering "free-hand" ear crop surgery for those pet owners who wish to keep the breed standard tradition.
Before establishing his own animal hospital, Dr. Morse was the associate veterinarian with Dr. D.A. Rickards at All Animal Clinic. The two co-founded the Free Animal Clinic Team (FACT), an on-going consortium of volunteer veterinarians which has provided free care to less fortunate pet owners throughout Greater Cleveland since 1976.
Dr. Morse is a regular guest on Cleveland TV and radio, often appearing in print media, and was featured in the national PBS series "Nature." Dr. Morse has provided his services pro bono to Sea World, the Cleveland Aquarium and a host of suburban police departments and other institutions. An influential Clevelander, he has served on the city's Council on Cultural Affairs as well as many civic and cultural boards. He is a Past-President of the Cleveland Academy of Veterinary Medicine and is author of medical articles published in numerous veterinary journals.
Dr. Morse lectures each year at various colleges of veterinary medicine and is active on ground-breaking committees for the Ohio Veterinary Medical Association and American Veterinary Medical Association. In 2011, Dr. Morse was proud to receive the coveted President's Award from the American Veterinary Medical Association, recognizing him for having made "a positive impact on animal, human, or public health, veterinary organizations and the profession." He also received the Distinguished Service Award from the Ohio Veterinary Medical Association "for exemplary service, vision and dedication in fostering a veterinary community of inclusion." Dr. Morse has tirelessly championed diversity throughout the entire veterinary profession.
Dr. Morse resides in Chagrin Falls, enjoys fly fishing and has a passion for jazz music. He and his wife, Randi, have two daughters, Natalie and Halle.